Go for the wider collection of casual footwear's for women's at affordable rates
Many women today prefer to buy designer
casual
shoes than the cheaper ones or flip-flops. Dressy shoes that torture the feet are now things of the past since women have become smarter, more sophisticated, and conscious of their shoes. Women are now usually in designer casual shoes regardless of how rugged or casual their clothes are. This is also because of the comfort these more expensive shoes provide.
There are shoe category terminologies and a good few refer to the height of the heels. There's the high heels group, the medium heel, and the low heel. Heels too, can be narrow or wide. Wide high heels are the trend these days. Jeans continue to be the favorite getup and there are lots of shoe options to satisfy a woman's fetish for shoes. Buying shoes for women could be fun and really exciting with Vostro casual shoes.
Carefully stash your high heels in the closet first and shift your gears to the designer casual shoes. They look good with jeans and they are really very comfortable to wear. Choose the best heel height based on the length of your jeans. If the pants are longer than usual, choose designer casual shoes with high heels. Use low or no heels when the length of the pants is average.
So if you are looking to buy Cheap Casual Shoes for Women, then you can always reach us for a
wider
collection of casual shoes for women's at affordable rates.
Contact us at:
Vostro Online store
32, Udyog Kendra,
Mahila Udyami Park 1
Greater Noida,
,
Gautam Budh Nagar – 201306
Uttar Pradesh +91-120-6540847
Email: websales@vostrolife.com
Website: https://www.vostrolife.com/
Write review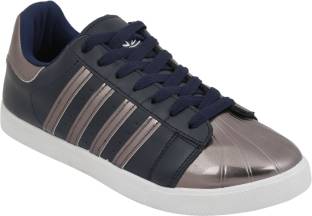 Go for the wider collection of casual footwear's for women's at affordable rates
Write review
Leave your comments on this ad
Offensive messages and spam will be removed