Supertech eco village 1 noida extension
Published: May 16 for
Manohar Sinha
ABOUT BUILDER:
supertech
Limited, India's leading real estate developer was founded 25 years back in National Capital Region and since then has been scaling new heights by each passing day. The company has set new trends of architectural finesse in the contemporary global scenario touching the horizons of excellence. Supertech is the pioneer to launch the concept of mixed-use development in India and to come up with high rise constructions in North India.
SUPERTECH ECO
village
ONE:
http://supertechecovillage1.com
Supertech proudly announces a new launch of its residential project Eco Village-1, in Sector-1, Greater
noida
. Eco Village offers 1/2/3/4 BHK with the facilities of a mini township that takes your comfort and convenience to a whole new level.
Supertech eco village is eco-friendly house. We make full use of wind and solar energy and use natural light and LED to cut cost and emissions with futures like CNG powered backup stations, in-house garbage treatment.
Every house says something, the delight and the warmth the love and the affection is all around at Eco Village 1.
Each design in the home in well-planned and the furnishings used are of preeminent quality. The location, ambience, lobby, rooms and the living each has a diversified effect to give you an upward trend in your living. The crafting and the enclave of each feature help you lead a relaxed and pleasurable life. The project is a wall where you need to put up all your life's joys and cheerful moments to make its texture astonishing.
PROJECT DESCRIPTION:
http://supertechecovillage1.com/specification
Eco-village combines the expertise of Supertech with a luxurious location like Noida and affordable prices so that you can thoroughly relish the living experience.
o 82% open landscaped area
o Close proximity to main industrial and residential areas like Greater Noida, Noida and
Ghaziabad.
.
o 50 acre campus open on all 4 sides, all well connected by roads
o Combination of Low-rise and High-rise buildings.
o In-house shopping Arcade-"Ecobazaar
o Vaastu friendly and fengshui based layout & design.
o CNG operated power backup generation
o Additional entertainment features like Go-Karting and
Video
Gaming
FLAT OPTION:
http://supertechecovillage1.com/floor-plan
o 598 SqFt (1bhk+2balcony+2T)
o 890 SqFt (2bhk+3balcony+2T)
o 1106 SqFt (2bhk+3balcony+2T)
o 1267 SqFt (3bhk+3balcony+2T)
o 1375 SqFt (3bhk+4balcony+2T)
o 1464 SqFt (3bhk+3balcony+2T)
o 1545 SqFt (3bhk+4balcony+2T)
o 1718 SqFt (3bhk+4balcony+3T)
o 1906 SqFt (3bhk+3balcony+3T)
o 2344 SqFt (4bhk+4balcony+3T)
FEATURES:
http://supertechecovillage1.com/features
o Ready for possession.
o Spacious flat with huge balconies.
o Modular work in Bathrooms with branded fittings.
o Graphic designed wall in Bedrooms.
o Laminated wooden designer central parks surrounded by Jogging Track.
o Swimming pools.
o Green facing
apartments.
.
o In-house commercial complex.
o Fully modern well equipped club house.
o 24*7 customer care services.
o 24*7 water & power backup.
o High speed elevators.
o Facilities for out-door & in-door games.
o Ample parking space.
o Eco Village 1, 4-sided open plot.
o 4-central parks.
o Vastu-friendly excellent architecture.
o Hi-tech secured zone with modern measures and trained personals.
o Loan facilities with leading financial institutions.
o Please contact us for more details.
LOCATION ADVANTAGE:
http://supertechecovillage1.com/location-map
o On main 130 meters road
o Walk in distance from propose metro station
o 5 km from forties hospital
o 2 km from FNG road
o Well connected from Noida, Greater Noida, Ghaziabad and Delhi.
PAYMENT PLAN:
http://supertechecovillage1.com/price-payment-plan
o 40:60
o 10:80:10
o 80:20
o CLP
o Flexi
o Down Payment
SITE PLAN:
http://supertechecovillage1.com/site-plan
o Total 42 Acres land
o Total 34 towers
o All 20 floors building
RESALE UINT:
http://supertechecovillage1.com/resale-post
CONTACT US:
http://supertechecovillage1.com/contact-us
For booking and more details call to: 91-9910109021
Visit to Site : Supertech Eco Village, Plot No-8, Sector-1, Greater Noida West, U.P-201308
http://supertechecovillage1.com
Write review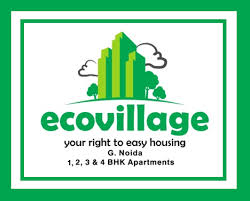 Supertech eco village 1 noida extension
Write review
Leave your comments on this ad
Offensive messages and spam will be removed